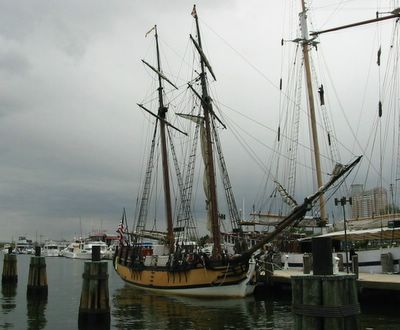 Not all the tall ships are..., well, "tall". This is the schooner
Sultana.
She may be small, but she sure is pretty.
"S
ultana
is a reproduction of her 1768 namesake used by the British Royal Navy to enforce the notorious tea taxes in the years preceding the American Revolution." Check out her website
here
.